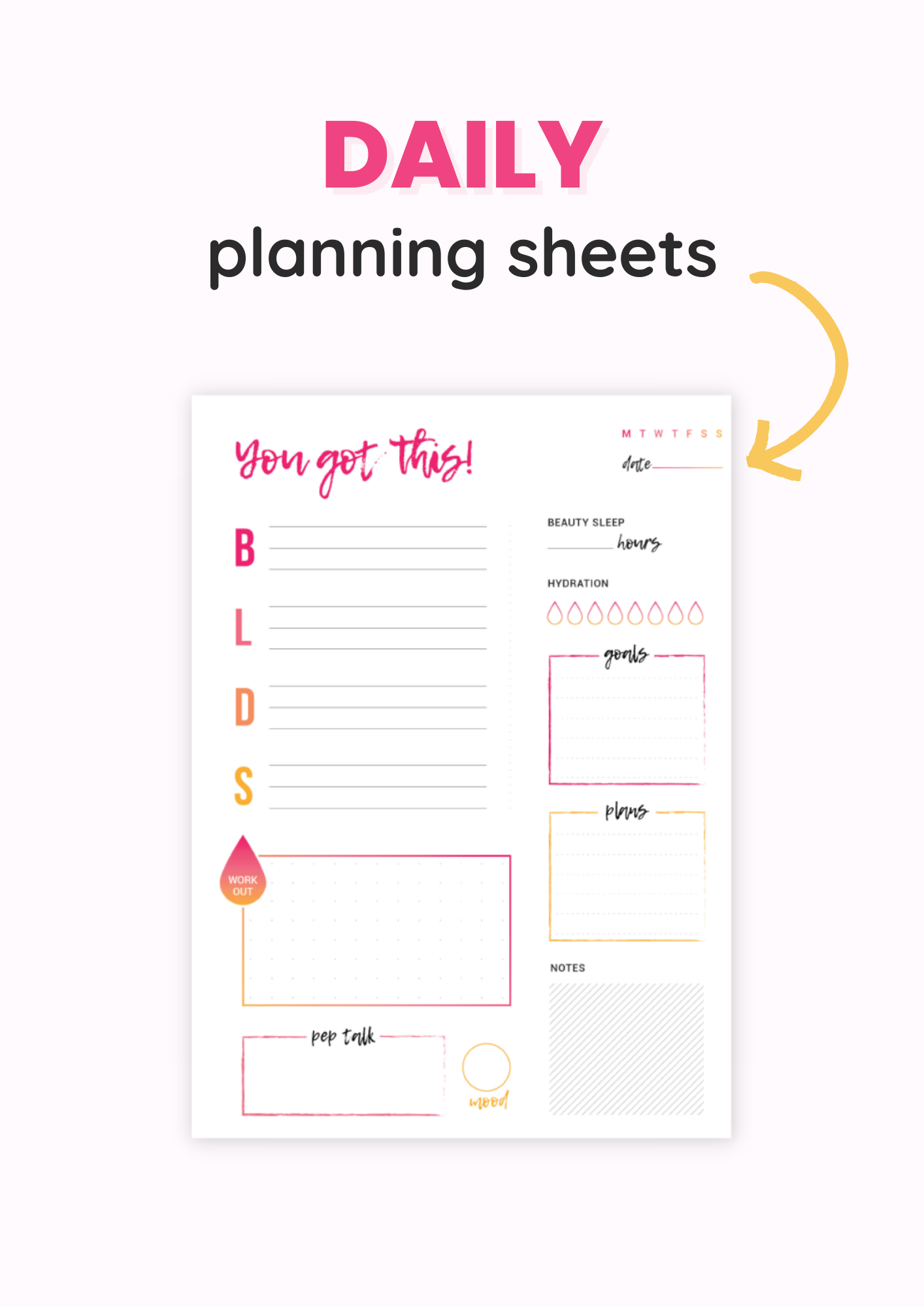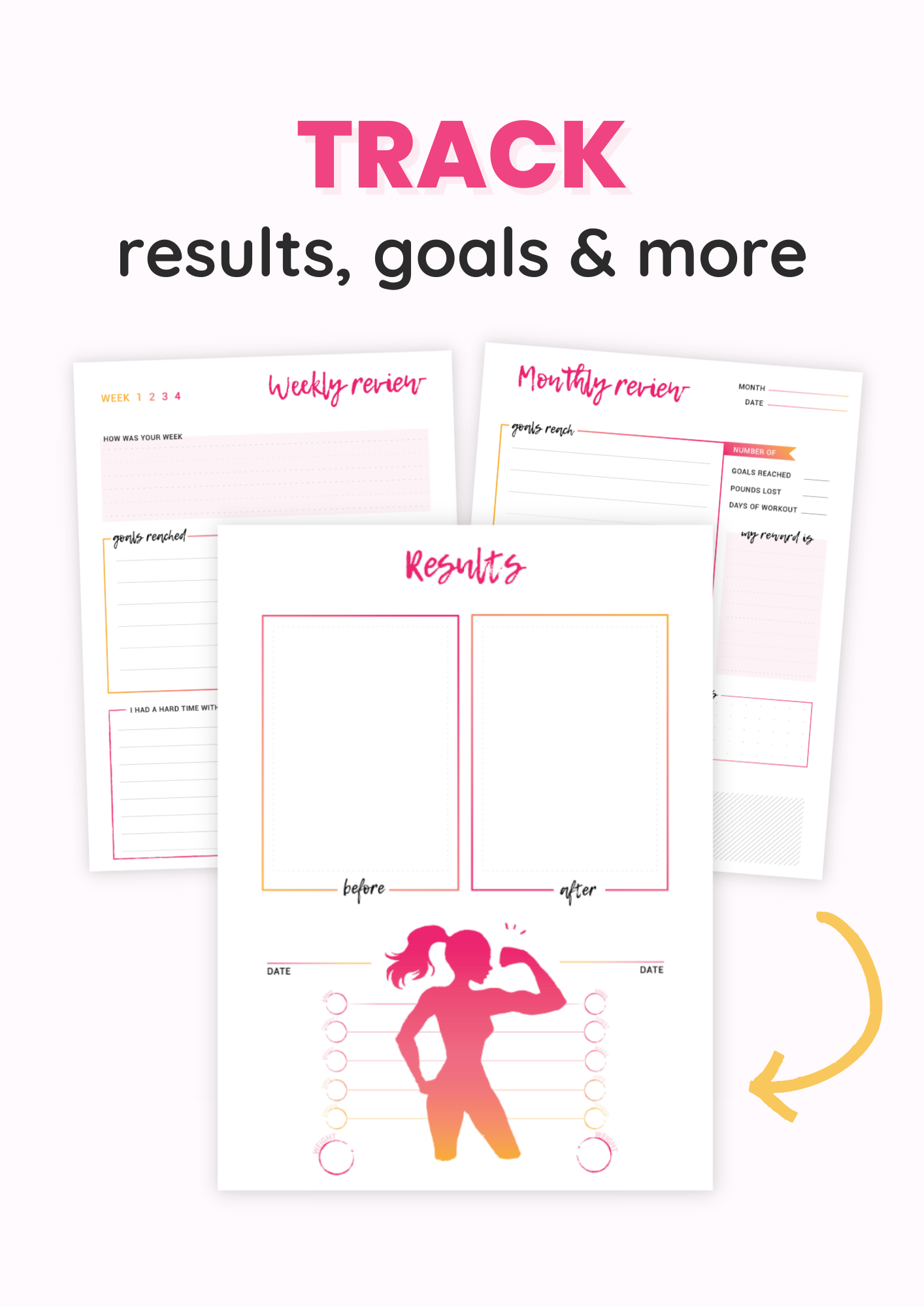 Fit Babe - Printable Fitness Planner
My 
Fit Babe - Printable Fitness Planner
is the perfect way to stay on track with your fitness goals, the simple way.
This planner can help you plan your meals, workouts, and set daily goals. It also includes a hydration tracker and sleep tracker to help you stay
on top of your health
. Plus, the inspirational quotes will keep you motivated throughout your journey.
You'll get:
Monthly vision board
Actions and goals set up
Calendar to-do lists and notes
Weekly review and goals reach
Monthly Overview
Weight and measurements tracker
Inspiration quotes
and more...
Don't wait, start organizing your healthy life today!